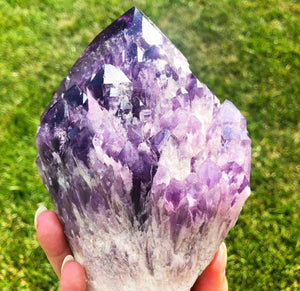 You are the POWER and the MAGIC✨
We are a Mother/Daughter small business
Larger Display And Rare Specimens
We are so honored to provide larger display specimens at competitive prices, along with rare and more uncommon minerals and crystals for your collection!
Rare & Collectible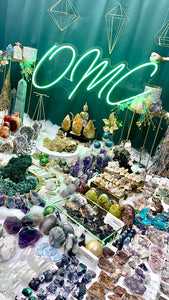 Instagram Live Sales
Join us bi-weekly on our Instagram Page to attend our high-vibrational and educational live sales! We have a huge selection of crystals and metaphysical supplies that you can claim live and enjoy the fun and spirit of being part of our wonderful crystal community!
More info
Instagram Feed
One Tree Planted
We have paired up with the non-profit organization ONE TREE PLANTED. At the end of each month we add up the total number of invoices that were fulfilled and we have a tree planted in your honor if you made a purchase with us. You even get a chance to vote on where it's planted by watching our story section on Instagram! We feel it is so important to give back to Mother Nature who so graciously gives us and we deeply thank you for doing this with us!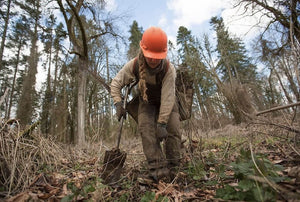 The Crystalline Network Podcast and YouTube Channel
---